Françoise d'Aubigné's chaotic childhood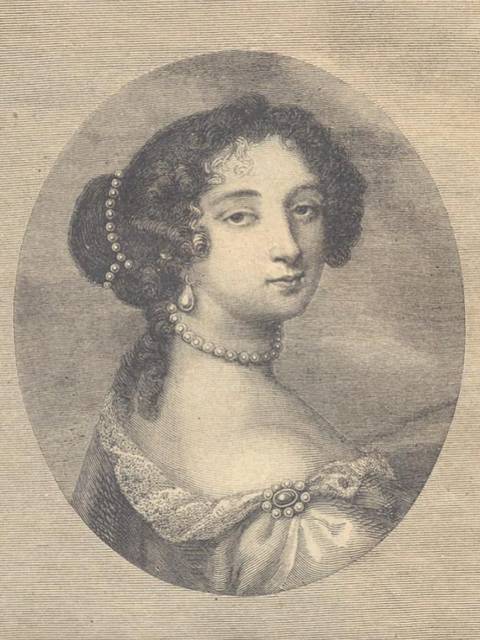 Françoise was born on 27 November 1635 in Niort prison. Her father, Constant, was the son of Agrippa d'Aubigné, the famous Huguenot poet and a relative of King Henri IV. Constant had the title of Gentleman of the King's Chamber but also as Viceroy of Marie-Galante.
However, despite his origins, in 1618, he chose to live a life of debauchery and he renounced his Protestant religion. In 1619, he murdered his first wife who was unfaithful to him. After a few years in prison, in 1627, he married Isabella de Cardhilac with whom he went on to have 3 children, including Françoise, the last-born. As a gambler, Constant squandered all of the assets emanating from his wife. The family was then imprisoned for debt. This is why Françoise d'Aubigné was born in Niort jail.
When her father was released in 1645, he took his whole family to Martinique where he made a fortune but lost everything by gambling. He died in 1647 and the whole family went back to France. His mother no longer had any money and she gave her children to various members of the family. The future Madame de Maintenon was then living with Madame de Villette, her protestant aunt from her father's side of the family. Her godmother, Madame de Neuillant, her aunt on her mother's side and a fervent Catholic, was very resentful of this. Thanks to a lettre de cachet, this aunt became the guardian of the little girl and she took her to Paris.
Events that defined Madame de Maintenon's future
Meeting and marrying Paul Scarron
Madame de Neuillant wanted to quickly convert her god-daughter to the Catholic religion. To do so, she sent her to the Ursulines convent in Niort and then to Paris. She renounced protestantism and became definitively Catholic, which meant she could accompany her godmother to Parisian salons where she was nicknamed "the beautiful Indian".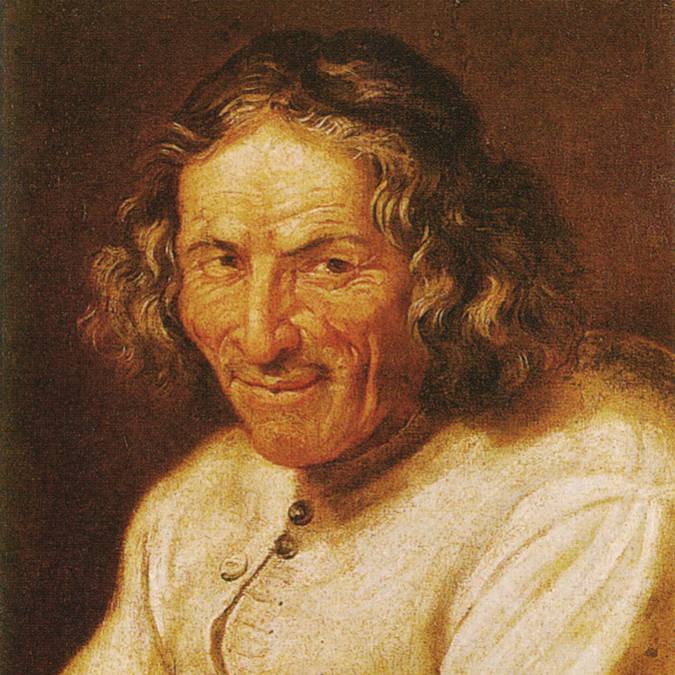 Poised and intelligent, she seduced everyone she met. The poet, Scarron, was one of those courting her, as he was seduced by her beauty. 20 years her elder, he had suffered from rheumatism for many years. Despite his deformity, in 1652, he proposed to her. She didn't really have a choice. Pretty and intelligent but without a dowry, her only options were Scarron or the convent. She chose Paul Scarron.
The couple settled in the Marais district and opened a salon. For Françoise d'Aubigné, it meant she was able to really become a part of the Parisian intellectual world. Her strengths were her discretion and finesse and anyone who had the chance to talk to her completely fell under her spell. However, happiness and luck only last so long.
When her husband died in 1660, she found herself alone and with next to no money because Anne d'Autriche who had been a fan of the poet Scarron, had been giving him an allowance of 2000 pounds.
Meeting Louis XIV's mistress: Madame de Montespan
However, Françoise d'Aubigné continued to attend the salons. These Parisian salons where people went to discuss art and literature were highly valued by the aristocracy. The king's mistress, Madame de Montespan, frequented them regularly. This is how Françoise met the woman who was going to turn her life upside down. The two young women, who were nothing alike, became closer. Madame de Montespan liked Scarron's widow's intelligence and discretion. A level of trust was born and, some time later, the mistress was seeking a nanny for the children she had with Louis XIV and offered the job to Françoise d'Aubigné, along with a comfortable allowance.
Madame de Maintenon: the future wife of Louis XIV
Madame Scarron: the nanny of Madame de Montespan's children
Therefore, in 1669, she officially became the nanny of Madame de Montespan's children. She lived far away from Versailles: the children had not been recognised yet in the public eye and both the king and his mistress kept them away from the court. In 1673, they were legitimised. For their nanny, this was the great turning point in her life.
Having had so many ups and downs in her life, she was prudent and proved to manage everything perfectly. In 1674, she acquired Maintenon Castle and the estate for a sum of 150,000 pounds. However, she was still Scarron's widow, without any kind of title.
Madame de Maintenon, the Sun King's wife
Just a year later, Louis XIV granted her the title of Marquise and made her Madame de Maintenon. There were also jokes in court about her, saying: Here she is, Madame de "Maintenant" [the French word for "now"].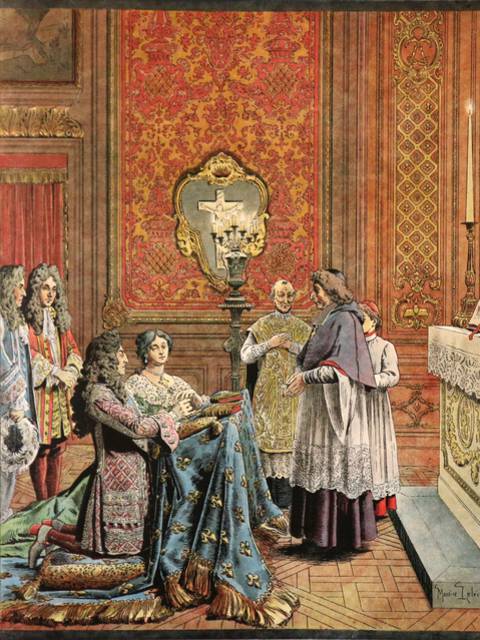 Her relationship with Louis XIV developed from there. Madame de Montespan was compromised for her supposed role in the Affair of the Poisons and returned in disgrace. One day, she was going down the grand staircase in the Gardens of Versailles and she crossed paths with Madame de Maintenon. She said: "You are going up and I am going down". Which meant that change was coming in the life of the court.
After Mademoiselle de Fontanges, the King's latest mistress, died in childbirth and then after the queen, Marie-Thérèse d'Autriche, died on 30 July 1683, there was no longer anything stopping Madame de Maintenon and she had a clear conscience when it came to her relationship with Louis XIV. She was then able to grow close to him and use him to move up in the world.
On 9 October 1683, Madame de Maintenon was united with Louis XIV in morganatic marriage: Françoise was his wife, but she was not queen.
The Death of Madame de Maintenon
Shortly before the king died, she retired to Saint-Cyr where she had founded a boarding school for young aristocratic girls who found themselves in destitution. When she died in 1719, she left the estate to her niece Françoise Amable d'Aubigné who had married Adrien Maurice, Duke of Noailles. This is how Maintenon Castle remained in the Noailles family over this period. Madame de Maintenon chose for her final remains to be interred at the house in Saint-Cyr which was so dear to her. However, in the castle, at the end of the great hall, a cenotaph pays homage to her.
In 2019, on the tercentenary of her death, a series of events took place at Maintenon Castle and the Sun King's residence: Palace of Versailles. Call us for more informations about it: +33 (0)2 37 18 26 26.
Follow in the footsteps of Madame de Maintenon...