International Stained-Glass Center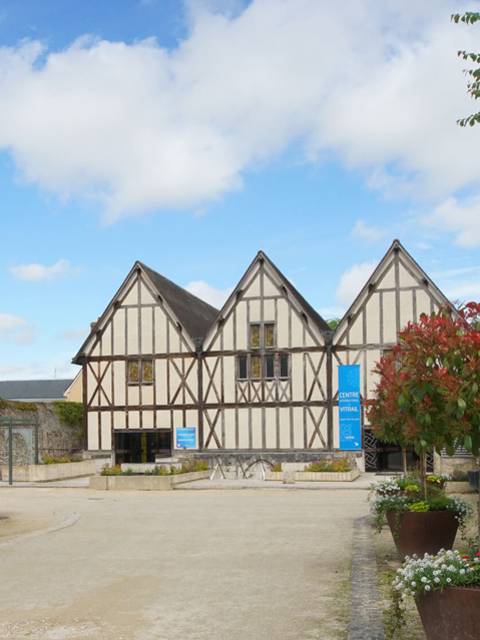 The stained-glass window museum in the Historical Monument-listed Loëns granary is only 100 meters from the Chartres Cathedral. It houses a permanent collection of 70 authentic Renaissance stained-glass windows: the largest in France. An educational room completes the tour, presenting models and diagrams of every stained-glass window in Chartres Cathedral and identifying the depicted scenes.
The vast Gothic room in the basement, with its ceiling ribs, is home to temporary exhibitions of modern stained-glass windows.
COMPA, Agriculture Museum
First French museum dedicated to agriculture which brings history, society, technical sciences and arts together. Over a surface area of 3000 m2, there is a large collection of farming machinery (1800 - 1950), exhibitions which deal with current subjects, and a modern and interactive museography.
School Museum of Chartres and Eure-et-Loir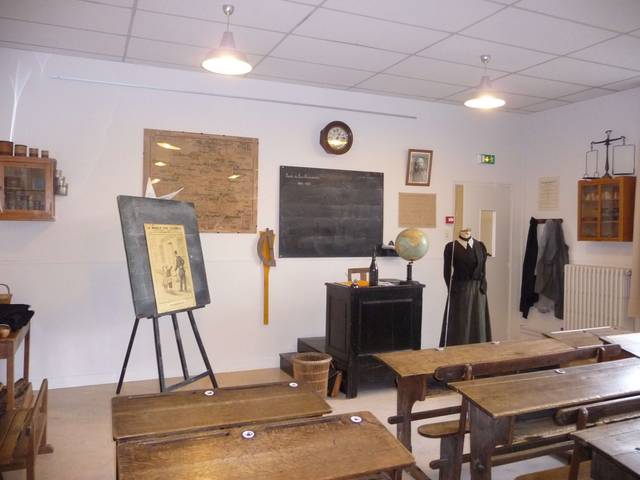 The school museum is dedicated to the educational heritage of the early 20th century. It gathers thousand of objets such as contemporary France maps, magic lanterns, schoolchildren's desks… Also to discover: exhibitions and thematic activities.
The museum preserves and showcases Eure-et-Loir's scholastic heritage from the 19th and 20th centuries. Since 2012, the City of Chartres has housed the museum on the premises of an elementary school (Ecole de la Brèche) on Place Drouaise. The site puts on temporary exhibitions and hosts conferences. With its desks, old maps, blackboards, natural science illustrations and more, the museum provides an opportunity to connect with the educational materials of the time.
Fine Arts Museum
Stroll through the Evêché gardens which offer one of the most beautiful views of the old town. These gardens are classified historical monuments since 1941. Discover also the Episcopal Palace, composed of several buildings built from the 12th century, reworked and completed over time and completed in the 18th century. Famous persons have lodged in this edifice: Henry IV during his coronation in 1594 and Napoleon in 1811.
The Episcopal Palace houses the Fine Arts Museum which offers rich and varied collections (paintings of Zurbaran and Soutine, important Vlaminck fonds, sculptures, furniture, enamels and collection of glass objects from Navarre...).