Our team of professionals at the Tourist Office offers you their technical support to experience the French way of life! (Guided tours, half-day or one day programs, itinerary ideas, hotel and restaurant bookings…) Discover our good deals in Chartres and its urban area!
Current offer : Chartres and its architecture
Classified among the first safeguarded areas in France, the city covers 64 hectares (160 acres) running from the cathedral (upper city) to the banks of the Eure (lower city). Discover rich, well-preserved architecture in a lively and picturesque setting.
For €49.50, this offer includes: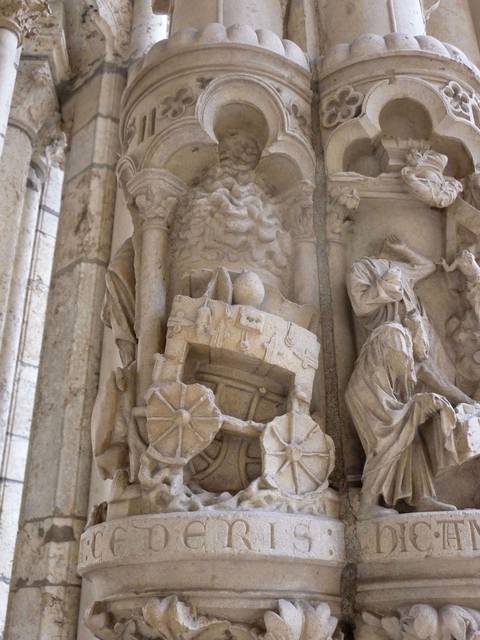 Notre-Dame de Chartres Cathedral: Guided tour of the cathedral and crypt in German (90 min)
The emblematic Chartres Cathedral dominates the city. Discover the keys to this extraordinary masterpiece and UNESCO World Heritage Site. Let yourself marvel at its proportions, that make it one of the most impressive cathedrals in all of France, and by its amazing series of 12th and 13th century stained-glass windows (the largest collection in the world). Then, take off to explore the bowels of the cathedral and the biggest existing medieval underground church.
Lunch at a restaurant in the center of Chartres
We will send you a catalogue of menus at prices negotiated with the restaurants. You can make your choice based on the available menus, as well as the establishment's location and capacity. Most set menus include: starter – main course – dessert – 250 ml of wine – coffee.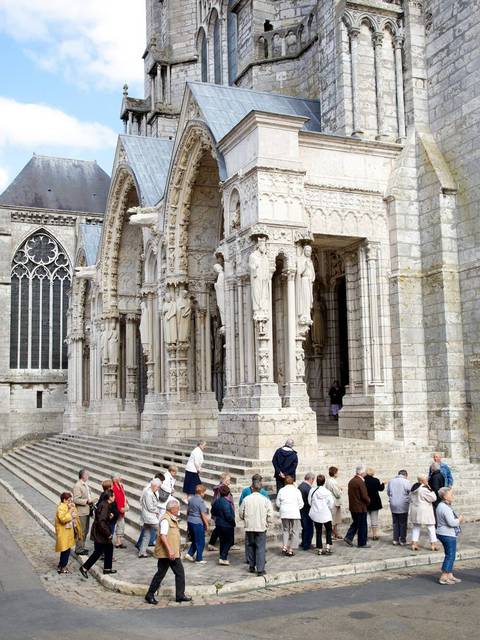 Medieval city – Guided tour in German (90 min)
Dive into history and explore the city of Chartres as it was in the Middle Ages. This tour will allow you to discover architectural treasures, testimonials from the past, and the trades of yore. From the old merchant district to the banks of the Eure, Chartres is waiting to unveil its secrets to you. Not recommended for people with difficulty walking (alternate option of a guided tour on the tourist train).
* 2018 rate for 20 to 35 people – Valid daily except Sundays and bank holidays – In English.
Price includes: Guided tour of the cathedral and crypt, lunch in Chartres city centre and guided tour of the medieval city. Driver's lunch also included.
Price does not include: Transport, transfers between the tour sites, or any personal expenses.
This programme can be customized by request.
For pratical informations or booking, contact us:
C'Chartres Tourism - Tourist Office Of Chartres Urban Area
Tel.: 33 (0)2 37 18 26 23
8 rue de la Poissonnerie - CS 10289 - 28008 Chartres Cedex - France
E-mail:
groupes@chartres-tourisme.com